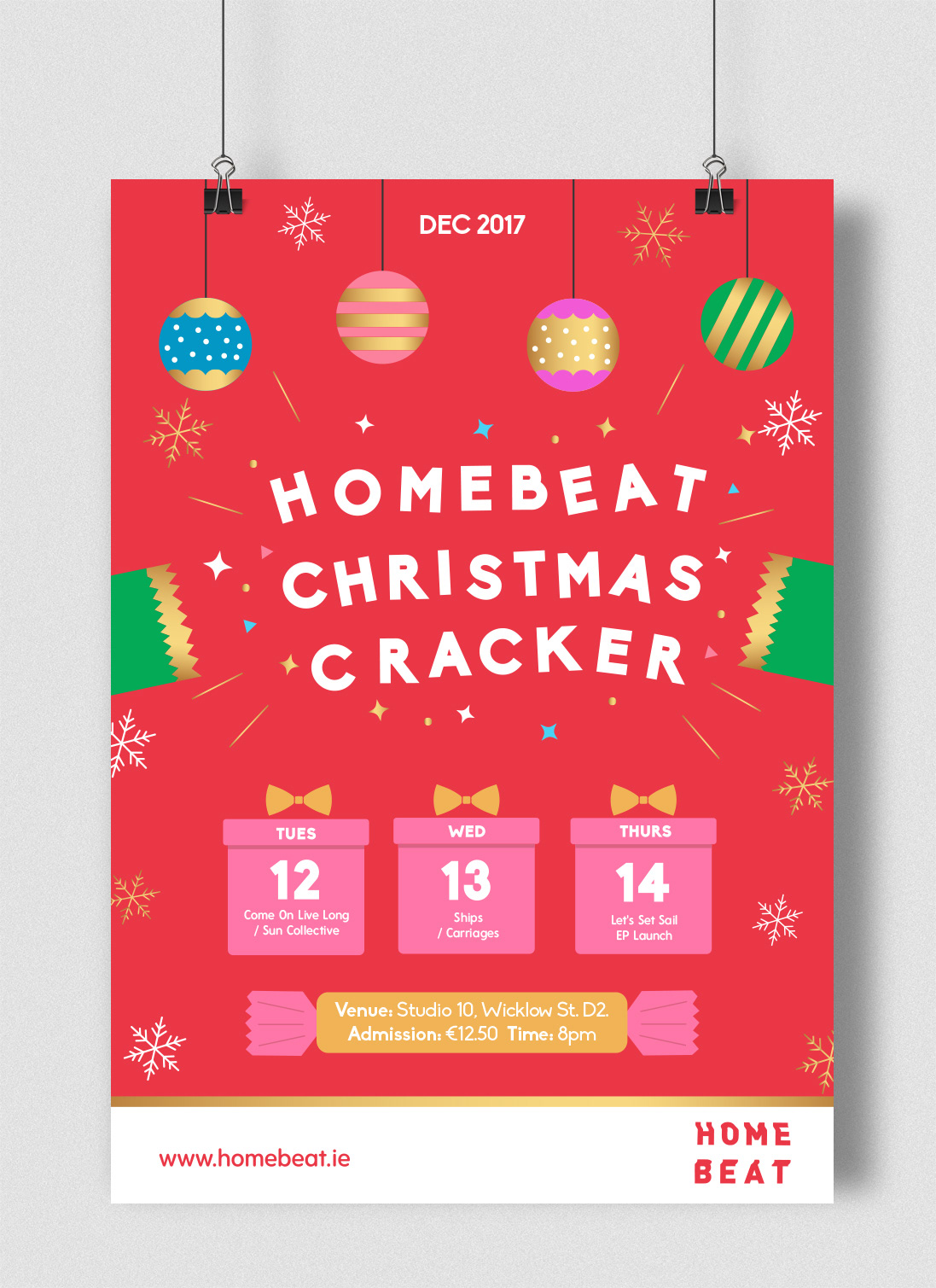 I was approached by Homebeat to design a poster and facebook graphic for their upcoming Homebeat - Christmas cracker. I decided to use some christmas illustrations and and some gold elements to add to the festive feel. The title appears to be exploding from the christmas crackers along with some confetti. I wanted the poster to be colourful, eye catching and playful with a christmas vibe. 
Established in 2011, Homebeat has grown from the humble beginnings of a series of successful, local artist focused house concerts, to hold a heartfelt position in the Irish music scene as creators of innovative, atmosphere led music events across the country. 
As true believers in the wealth of artistic talent on this island, They are passionate in their will to provide a platform for that talent which allows a true connection between act and audience.

They regularly collaborate with venues, spaces, events & organisations such as :
Happenings | Body & Soul | The Electric Picnic | Castlepalooza | Feile Na Bealtaine | D Light Studios | Le Cool Dublin | Ensemble Music | The Goethe-Institut Irland | The Science Gallery | MART Gallery | The RHA | Oxjam The Project Arts Centre | The Irish Writers' Centre | The Dublin Book Festival | KPB Live | Canalaphonic | Temple Bar Gallery & Studios &  more.
Homebeat operate as an independent record label shining a light on some of the incredible Irish artistry that surrounds us.